...GLAMOUR GIRL
GLAMOUR-BOX
Created with lots of love..
=)
...GLAMOURIES
Welcome to Glamour-Box!
The blog is open to cater to the needs of online shoppers!! We sell all kinds of items, ranging from Fashion apparel..Accessories..And MORE TO COME!!! We do not only cater to female shoppers but also the male! More special products and services will be making their way here SOON! Our aim is to ensure our customers gets absolute satisfaction from our items..So all items will be kept at a very reasonable price!
We will update our site once new item arrived! Sit back and enjoy your stay here! We love to see you soon!!

... GLAMOUR Rules
-Once order comfirm, consider sold
-items are non-refundable
[[Payment]]Payment by internet-banking or cash, if meet up(but at my convenience
[[Delivery]]-Can be by normal postage ($1)((Will not hold any responsibility for normal postage delivery)) or registered postage($3)
-Price is FIXED-
...GLAMOURIES
Brand New

November 2006
June 2008
September 2008

...GLAM ME

For any enquires or ordering, pls msn or e-mail to:
glamour-box@hotmail.com

...GLAMOUROUS Notice
Wednesday, September 17, 2008
Hi all,We had brough in some Naraya Bags. Limited quantities! Do check them out!

Naraya Cosmetic Bags with Mirror - Satin
Small: 16.5cm x 10cm x 4cm
Large: 17.5cm x 11.5cm x 5.5cm
Avail in : SMALL - Black, Royal Blue, Gold -- $8.90 mailed
LARGE - Royal Blue, Wine Red -- $11.90 mailed
Naraya Shoulder Bag
Small: 18cm x 32cm x 11.5cm Strap-38cm -- $22.90 mailed
Medium:25cm x 39cm x 25cm Strap-58cm -- $25.90 mailed
Large: 37cm x 46.5cm x 14cm Strap-69cm -- $30.90 mailed
Only available in this print shown:
$40 mailed
Naraya Handphone Pouch

9cm x 17cm (Full height)
Avail in : Black, Royal Blue, Wine Red
$8.90 mailed
Naraya Travel Bag
44cm x 31.5cm x 18.5cm.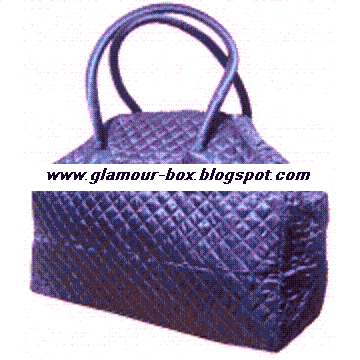 Avail in : Beige Pink,Rose Pink, Wine Red
$40 mailed
get your heels on ;
Tuesday, September 02, 2008
Dear all,

Glamour-Box is holding a clearance sales to clear some of our previous instock and also some lightly used items.. Prices are slashed more than 30%!!
http://www.flickr.com/photos/30135407@N03/?saved=1
Do e-mail us at
glamour-box@hotmail.com
for order or enquiry~

=))
get your heels on ;
Saturday, June 28, 2008
Dear all,
Good news..Items should arrive next week for the beauty spree items..They can be tracked at
http://www.speedpost.com.sg/TrackAndTrace.asp
Tracking number: CP053741653CN
Will keep you guys updated once i post it out..
get your heels on ;
Thursday, June 19, 2008
Hi all!
Thank you all for your support!
As mentioned, the main site of glamour-box.com will be closed down due to our busy commitment as we are unable to source and bring in new items anymore~
But not to worry, once we have the time, we will bring items in again! Do check out!
Do feel free to clear any of your doubts through our e-mail at glamour-box@hotmail.com.
Loves...
get your heels on ;
Sunday, November 26, 2006
Glamour-Box is officially born on 26 Nov 2006!!
All items are brand new and subject to availability as all comes in limited stock! Do e-mail us to comfirm stock and orders!!Enjoy!
get your heels on ;